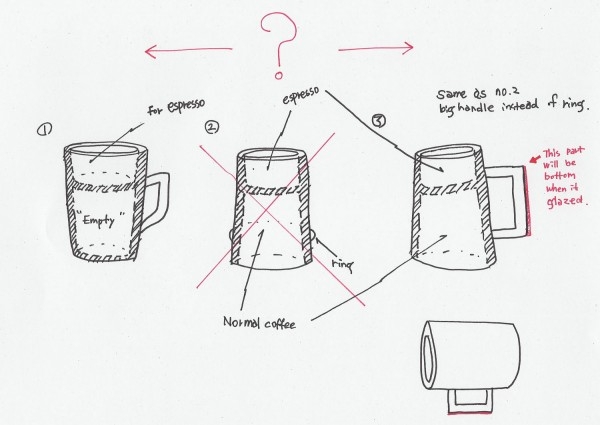 Having coffee with friend. Small espresso part in normal mug. Make joke with it.
Brief: To design and produce 13 multiples of an artefact for sale.
Concept: 'handmade', 'original', 'wrong place wrong material' : unexpected design.
Solution: Make double side mug which has espresso part as well as normal size mug part.
Final outcome explanation: Handmade mug. Each limited edition of 13 mugs are slightly different. Solution for technical matter of double side mug is shape of handle.
Originality – never existed mug like this.
White plain glazed. No pattern and no graphics on the mug because it has handmade texture already so it will not help to the idea.
Simple idea.